JR ACADEMY-JTT Practice & Js/Hs Tournament Training 5 PM
This class is taught by: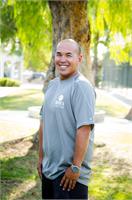 Tennis Professional.
Has over 20 years experience as a player and a coach.
Trained under world renowned coach Nick Bollettieri.
Has coached multiple top 50 nationally ranked juniors.
Coached the 2001 Ohio State boys state champion and the 2000 Ohio State Boys state runner up.
Contact Mark at:

mactennispro@gmail.com

or

Cell 480-229-5664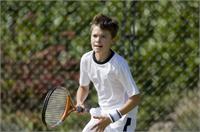 Intermediates, 13-18 years old. 1 & 1/2-hour group lesson.
Pro's Approval Required.

These players can demonstrate the ability to hit with power and control. Players are competing in High School tennis, Jr. team Tennis and Satellite level USTA tournaments. This class emphasizes proper strokes, footwork, and point play that will help players achieve success in High School and USTA tournaments. This class is partial drills/partial live hitting. Players will learn how to construct winning points and prepare for high school league play.

Cost: $15 Member / $20 Non-Member per class.
FIRST TIME STUDENTS PLEASE COMPLETE OUR REGISTRATION FORM
https://www.waiverking.com/print/9051.
Upcoming classes:
Sign Up

Fri

Nov 24 5:00 pm - 6:30 pm

with

Mark

Chua




Sign Up

Fri

Dec 01 5:00 pm - 6:30 pm

with

Mark

Chua




Sign Up

Fri

Dec 08 5:00 pm - 6:30 pm

with

Mark

Chua




Fri

Dec 15 5:00 pm - 6:30 pm

with

Mark

Chua




Fri

Dec 22 5:00 pm - 6:30 pm

with

Mark

Chua




Fri

Dec 29 5:00 pm - 6:30 pm

with

Mark

Chua




Fri

Jan 05 5:00 pm - 6:30 pm

with

Mark

Chua




Fri

Jan 12 5:00 pm - 6:30 pm

with

Mark

Chua




Fri

Jan 19 5:00 pm - 6:30 pm

with

Mark

Chua




Fri

Jan 26 5:00 pm - 6:30 pm

with

Mark

Chua




Fri

Feb 02 5:00 pm - 6:30 pm

with

Mark

Chua




Fri

Feb 09 5:00 pm - 6:30 pm

with

Mark

Chua




Fri

Feb 16 5:00 pm - 6:30 pm

with

Mark

Chua




Fri

Feb 23 5:00 pm - 6:30 pm

with

Mark

Chua




Fri

Mar 02 5:00 pm - 6:30 pm

with

Mark

Chua




Fri

Mar 09 5:00 pm - 6:30 pm

with

Mark

Chua




Fri

Mar 16 5:00 pm - 6:30 pm

with

Mark

Chua