JR ACADEMY-Adv Stars Thurs 4:30 PM
This class is taught by: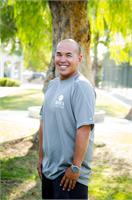 Tennis Professional.
Has over 20 years experience as a player and a coach.
Trained under world renowned coach Nick Bollettieri.
Has coached multiple top 50 nationally ranked juniors.
Coached the 2001 Ohio State boys state champion and the 2000 Ohio State Boys state runner up.
Contact Mark at:

mactennispro@gmail.com

or

Cell 480-229-5664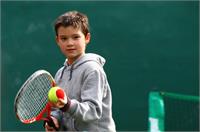 Intermediates, 7-12 years old. 1 & 1/2-hour group lessons.
Pro's Approval Required.
The Advanced Star has developed good strokes from all aspects of the court. They can rally from the baseline and are starting to play points. This class is designed to teach better placement and control. Singles and Doubles point play is developed. These players are playing Jr. Team Tennis, Novice level tournaments & Satellite tournaments.
Cost: $15 Member / $20 Non-Member per class.
FIRST TIME STUDENTS PLEASE COMPLETE OUR REGISTRATION FORM
https://www.waiverking.com/print/9051.
Upcoming classes:
Sign Up

Thu

Nov 30 4:30 pm - 6:00 pm

with

Mark

Chua




Sign Up

Thu

Dec 07 4:30 pm - 6:00 pm

with

Mark

Chua




Thu

Dec 14 4:30 pm - 6:00 pm

with

Mark

Chua




Thu

Dec 21 4:30 pm - 6:00 pm

with

Mark

Chua




Thu

Dec 28 4:30 pm - 6:00 pm

with

Mark

Chua




Thu

Jan 04 4:30 pm - 6:00 pm

with

Mark

Chua




Thu

Jan 11 4:30 pm - 6:00 pm

with

Mark

Chua




Thu

Jan 18 4:30 pm - 6:00 pm

with

Mark

Chua




Thu

Jan 25 4:30 pm - 6:00 pm

with

Mark

Chua




Thu

Feb 01 4:30 pm - 6:00 pm

with

Mark

Chua




Thu

Feb 08 4:30 pm - 6:00 pm

with

Mark

Chua




Thu

Feb 15 4:30 pm - 6:00 pm

with

Mark

Chua




Thu

Feb 22 4:30 pm - 6:00 pm

with

Mark

Chua




Thu

Mar 01 4:30 pm - 6:00 pm

with

Mark

Chua




Thu

Mar 08 4:30 pm - 6:00 pm

with

Mark

Chua




Thu

Mar 15 4:30 pm - 6:00 pm

with

Mark

Chua