SCOTT DICKEY
Club Owner / Director of Tennis
2017 USPTA Southern California District Pro of the Year.

USPTA Certified Tennis Professional

Over 30 years of competitive playing & teaching experience

Coached national and sectional ranked juniors

Graduated from Point Loma Nazarene University with Bachelor of Arts in Business Communication

Played college tennis at top national ranked Point Loma Nazarene university

Scott is committed to growing the game of tennis in the Murrieta & Temecula Valley and throughout Southern California

Contact Scott at the club (951) 698-6774 or sdickey@murrietatennisclub.com
---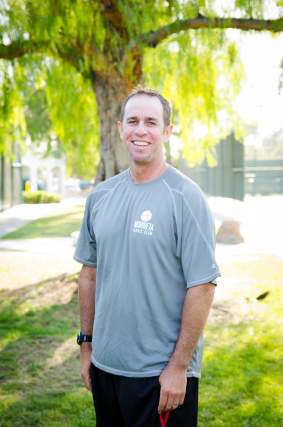 USPTA Certified Tennis Professional

Played tennis on scholarship at Appalachian State University earning a degree in Criminal Justice

Coached raned juniors as well as developing adult players

Contact Zack at (951) 265-9433 call/text or bellzack@hotmail.com
---
USPTA Certified Tennis Professional

Has over 20 years experience as a player and coach

Trained under world renowned coach Nick Bollettieri

Has Coached multiple top 50 nationally ranked juniors

Coached the 2001 Ohio State boys state champion and the 2000 Ohio State boys state runner up

Contact Mark at (480) 229-5664 ca;;/text or mactennispro@gmail.com
---
USPTA Certified Tennis Professional

Contact Rick at: (858) 900-6527 call/text or timo7681@yahoo.com
USPTA Certified Tennis Professional

Teaching tennis at the Murrieta Tennis Club since 2000

Played 4 years of varsity tennis at Elsinore High School and 3 year at the University of California Riverside

Contact Miranda at: (951) 973-9117 call/text or mirandacass80@yahoo.com
---
JEANNE SHELTER


Director of Ladies Tennis
Murrieta Tennis Club, Director of Ladies Tennis

USTA Quickstart Tennis Certified

Contact Jeanne at ladiestennis@murrietatennisclub.com

Not currently available for private lessons.
---
USPTA Certified Tennis Professional.

He has taught and developed juniors at the highest level in southern

California for 15 years.

#1 in the boys 12s and 14s division in Louisiana.

#2 in the boys 16s in Mississippi.

40-1 in Jr. College at Riverside and college player of the year.

He received a full scholarship Cal Baptist College.

He was a hitting partner for Lindsey Davenport.

Contact Gerald at (225) 936-7586 call/text or kahletenis@yahoo.com
ANDY WASLEY


Manager / Pro Shop Owner
Murrieta Tennis Club, Office Manager & Director of Men's Tennis

Advantage Tennis Pro Shop, Owner

Professional Racquet Stringer

Contact Andy at (951) 216-1664 call/text or menstennis@murrietatennisclub.com
---
ROBERT PEARSON


Tennis Coach
Tennis Professional

Coached national and sectional ranked juniors

Coached college tennis at Vanguard university and Boise State University

Played college tennis at top national ranked Point Loma Nazarene University

Not currently available for private lessons.
---
USPTA Certified Tennis Professional

Former Nike Tennis camp Coach and Advisor

A graduate of Point Loma Nazarene University with a degree in finance

A former NAIA and NCAA All-American

Four time all conference team member

Won the small colleges division of the Ojai Tennis Tournament in doubles

Top 20 ranking in both the 16s and 18s as a USTA junior player

Contact Nate at (619) 39-6810 call/text or Nathanbell41@hotmail.com
---